OFFICIAL CAR PARTNER
JAGUAR I-PACE
The all-electric Jaguar I-PACE: The art of electric performance
Introduced in March 2018 and launched in the same year, the Jaguar I-PACE was the first all-electric vehicle of an established premium manufacturer. Not only is the new Jaguar emission-free, intelligent and safe, it also combines sustained sports car performance with the practicality of a five-seat SUV and the next generation of artificial intelligence. In one sentence: With the I-PACE Jaguar competes at the forefront of the electric drive revolution. This is also proven by the most prestigious awards of the industry, like World Car, European Car and German and Green Car of the Year. Jaguar offers its electric performance SUV from 79,450 euros.
Der vollelektrische Jaguar I-PACE: The art of electric performance
Der im März 2018 vorgestellte und Herbst desselben Jahres eingeführte Jaguar I-PACE war das erste rein elektrisch angetriebene Elektrofahrzeug eines etablierten Premiumherstellers. Er ist nicht nur emissionsfrei, intelligent und sicher, sondern kombiniert nachhaltige Sportwagen-Performance mit der Praxistauglichkeit eines fünfsitzigen SUV und der nächsten Generation von künstlicher Intelligenz. In einem Satz: Mit dem I-PACE konkurriert Jaguar an der vordersten Front der elektrischen Antriebsrevolution. Das beweisen auch die renommiertesten Preise der Automobilindustrie, wie World Car, European Car and German and Green Car of the Year. Jaguar bietet sein elektrisches Performance-SUV ab 79.450 Euro an.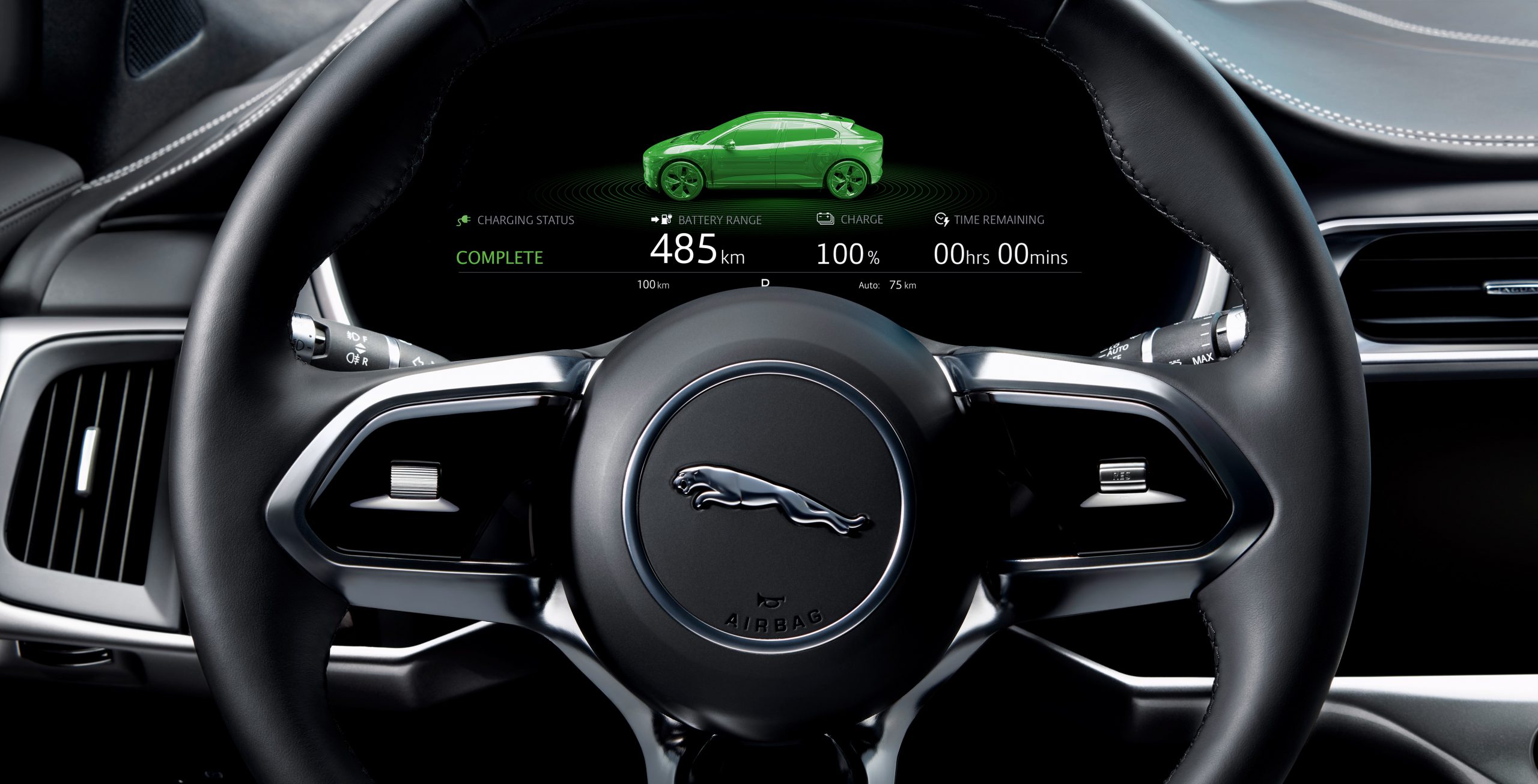 About Destination Zero: Jaguar Land Rover's Destination Zero mission is an ambition to make societies safer and healthier, and the environment cleaner. Delivered through relentless innovation, the company's focus is on achieving a future of zero emissions, zero accidents and zero congestion – across its facilities, and through its products and services.
Über Destination Zero: Mit Destination Zero verfolgt Jaguar Land Rover das Ziel, sowohl unser Leben als auch unsere Umwelt sicherer, gesünder und sauberer zu gestalten. Durch das stetige Streben nach Innovationen will das Unternehmen das Ziel "Zero" realisieren – null Emissionen, null Unfälle, null Staus.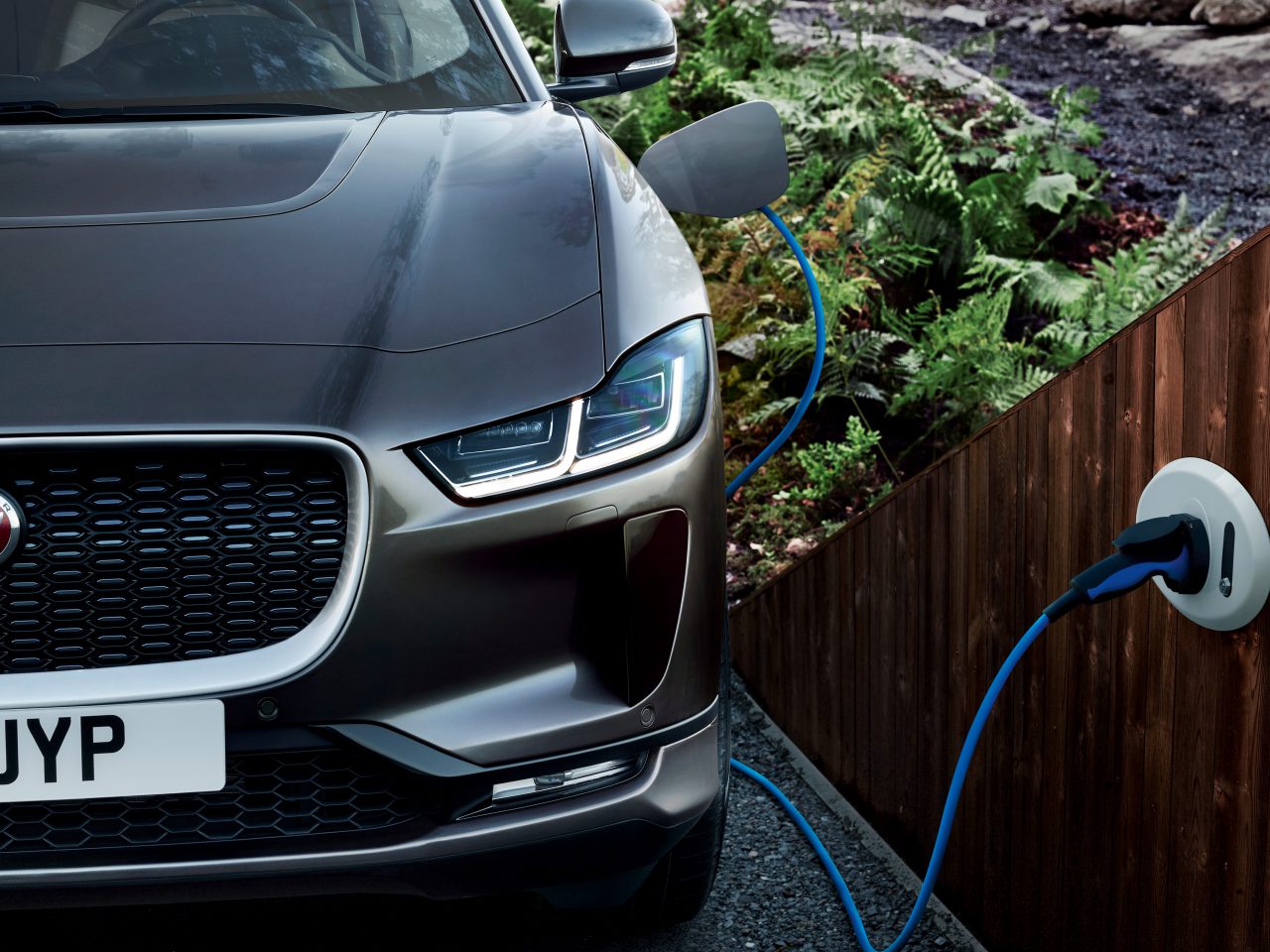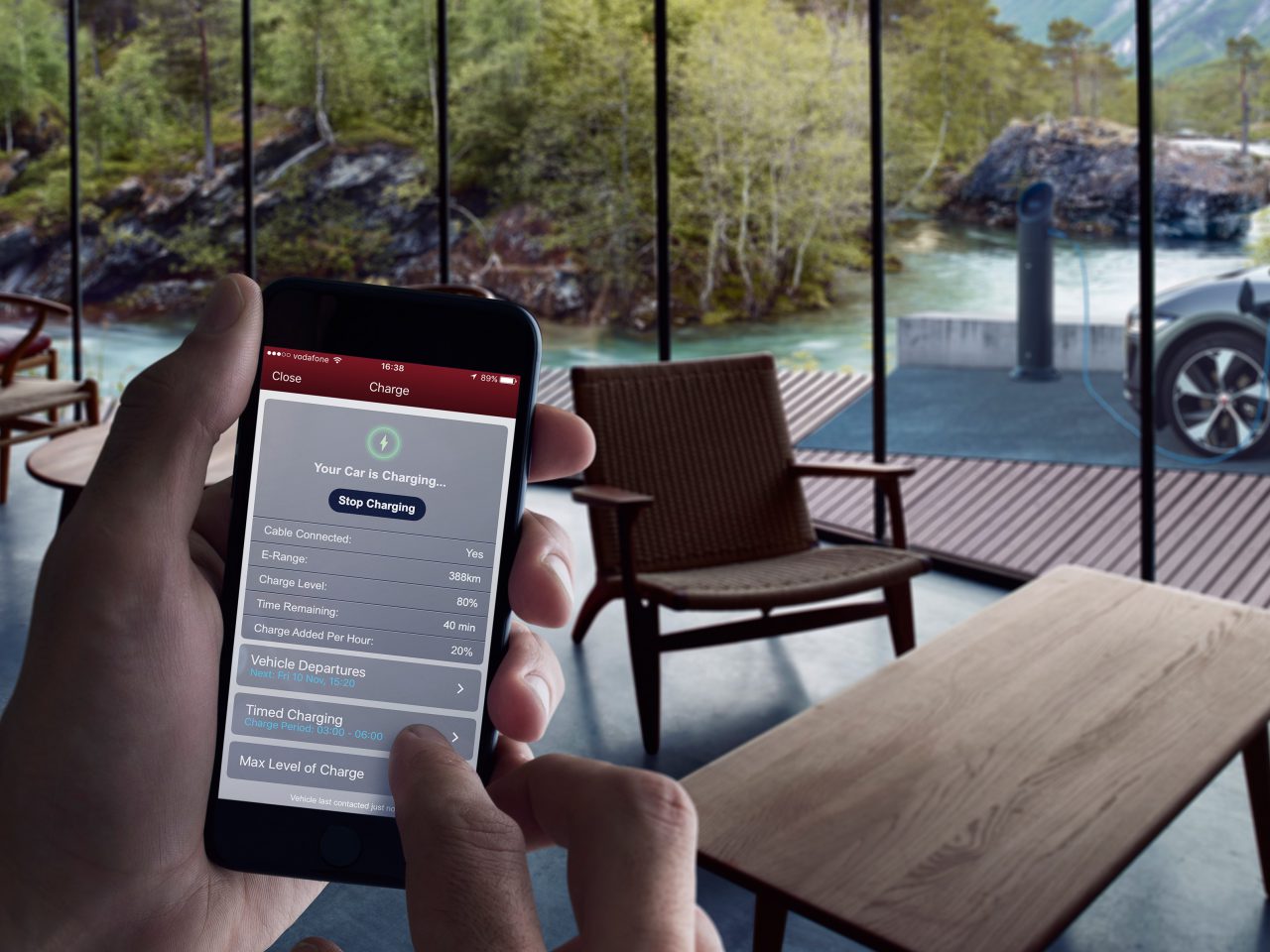 JAGUAR
The 12 most important facts
Jaguar Land Rover is the largest car manufacturer in England
Jaguar is a purveyor to the Royal Court in England
Jaguar was founded in 1922 by Sir William Lyon
Jaguar and Land Rover have been operating under one roof since 2008
The Jaguar D-TYPE won LeMans 3 times in a row and is now one of the most expensive classic cars in the world
Jaguar has invented the disc brake
The Jaguar E-type is one of the most beautiful cars in the world and is part of the permanent exhibition at the Museum of Modern Art in New York
In 2018, Jaguar was the first premium manufacturer to offer a fully electric car, the Jaguar I-PACE
Jaguar was the first series manufacturer in the electric Formula E racing series
Jaguar maintains a test and development centre at the Nürburgring
Jaguar Land Rover's engine factory generates its own electricity, thanks to one of the largest rooftop solar panels in the UK
Jaguar Land Rover Technical Headquarters is one of the 10 most sustainable corporate buildings in England
JAGUAR 
Die 12 Wichtigsten Fakten 
Jaguar Land Rover ist der größte Automobilhersteller in England
Jaguar ist königlicher Hoflieferant in England
Jaguar wurde 1922 von Sir William Lyon gegründet
Seit 2008 firmieren Jaguar und Land Rover unter einem Dach
Der Jaguar D-TYPE gewann 3 mal in Folge LeMans und zählt heute zu den teuersten Oldtimern weltweit
Jaguar hat die Scheibenbremse erfunden
Der Jaguar E-type zählt zu den schönsten Automobilen weltweit und zählt zu der Dauerausstellung des Museum of Modern Art in New York
Jaguar war 2018 der erste Premiumhersteller mit einem vollelektrischen Auto, dem Jaguar I-PACE
Jaguar war der erste Serienhersteller in der elektrischen Formel E Rennserie
Jaguar unterhält ein Test- und Entwicklungszentrum am Nürburgring
Die Motorenfabrik von Jaguar Land Rover erzeugt seinen Strom, dank eines der größten Dach-Solaranlagen in UK, selbst
Das Technische Headquarter von Jaguar Land Rover zählt zu den 10 nachhaltigsten Firmengebäuden in England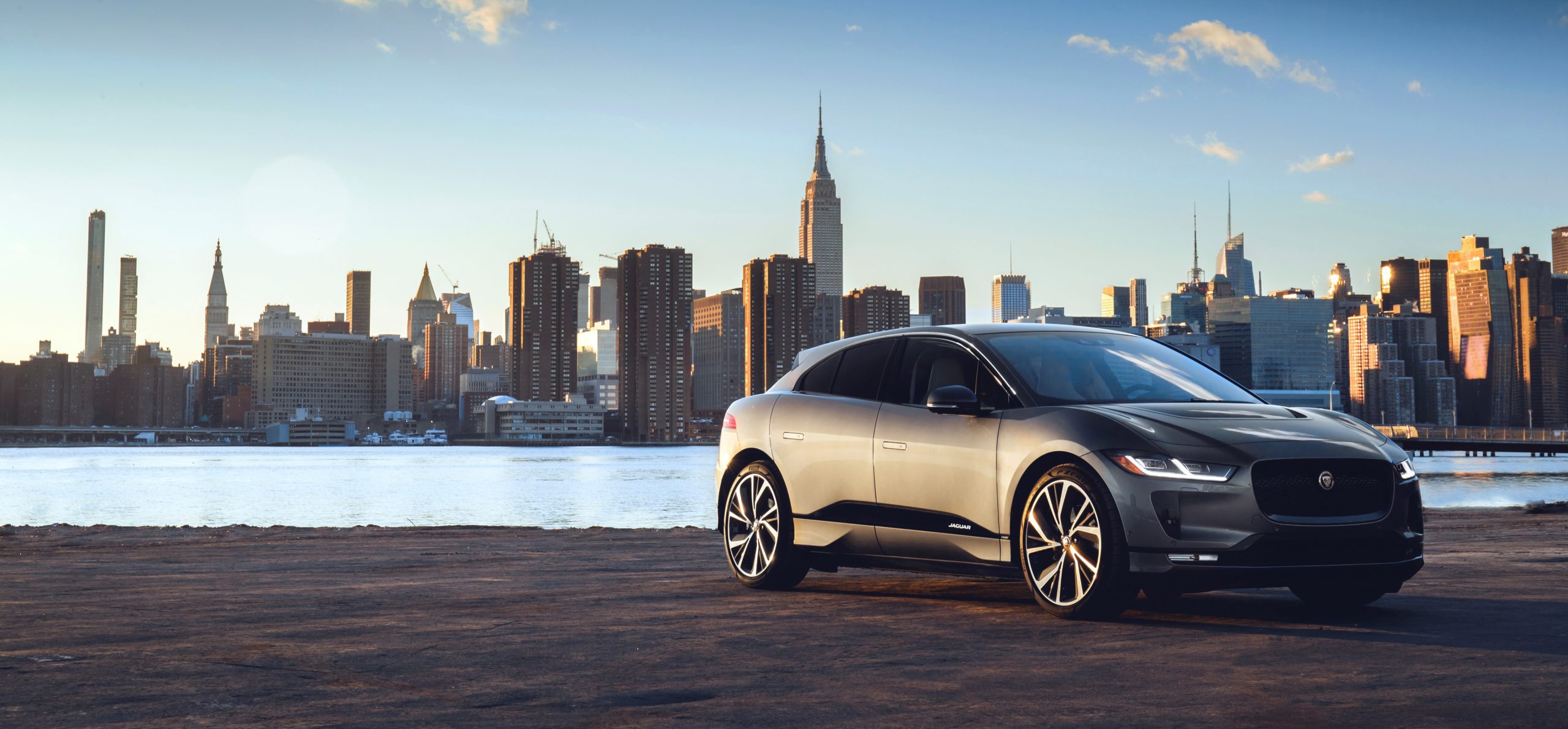 ABOUT JAGUAR
Jaguar's heritage of elegant design and breath-taking performance has excited and delighted the world for 80 years. Today's world-class Jaguar family embodies the Art of Performance, with the remarkable, much admired and award-winning XE, XF and XJ saloons, the dramatic F-TYPE sports car, the F-PACE performance crossover – the fastest-selling Jaguar ever, the new E-PACE compact performance SUV and now I-PACE, the all-electric performance SUV that puts Jaguar at the forefront of the electric vehicle revolution.
ÜBER JAGUAR
Seit mehr als acht Jahrzehnten steht der Name Jaguar in der Automobilwelt für elegantes Design und atemberaubende Leistung. Das heutige Modellangebot mit dem Jaguar Signet verkörpert "The Art of Performance" in herausragender Weise – sportlich-elegantes Design und herausragende Fahreigenschaften. Am 1. März 2018 wurde die Modellfamilie um den Performance SUV I-PACE*, dem ersten vollelektrisch betriebenen Jaguar, erweitert. Darüber hinaus besteht das Jaguar Portfolio aus den Limousinen-Baureihen XE, XF und XJ ebenso wie dem rassigen Sportwagen F-TYPE, dem Performance-SUV F-PACE - von dem Jaguar in kurzer Zeit so viele Fahrzeuge verkauft hat wie noch nie in seiner Geschichte - sowie dem Kompakt-SUV E-PACE. Neben den modernen und sauberen Diesel- und Benzinmotoren werden ab 2020 alle neuen Jaguar Fahrzeuge auch mit einer elektrischen Option angeboten.
*Verbrauchswerte: Stromverbrauch des Jaguar I-PACE EV400 mit 294 kW (400 PS), kombiniert: 24,8-22 kWh/100km**; CO2–Emissionen im Fahrbetrieb, kombiniert: 0 g/km (gemäß VO (EG) Nr. 692 / 2007).