Jamie Cullum
United Hearts Gala 2020 - Live Music Act
Critically acclaimed musician and songwriter Jamie Cullum is back with his brand new album, 'Taller', out now via Island Records. 'Taller 'is Jamie's eighth studio album release; although it sounds unlike anything we have heard from him before.
With 10 million album sales to date and his successful BBC Radio 2 Radio show, Jamie Cullum is a celebrated musician the world over with loyal fans in every corner of the globe. With a career spanning over 20 years, his legendary live shows have seen him perform and work alongside artists as diverse as Herbie Hancock , Pharrell Williams, Kendrick Lamar and Lang Lang, whilst the success of his major label breakthrough, 'Twentysomething' and its follow up 'Catching Tales' saw him nominated for a BRIT, Grammy and numerous other awards around the world.
In addition to his enduringly successful recording career, he has also established himself as a multi-award winning music broadcaster. He approaches all aspects of his career, as he has from the beginning, as both a fan and a student with seemingly boundless creativity and enthusiasm.
I wish I was taller, I wish I was wiser, so can I stand next to you?
From 'TALLER'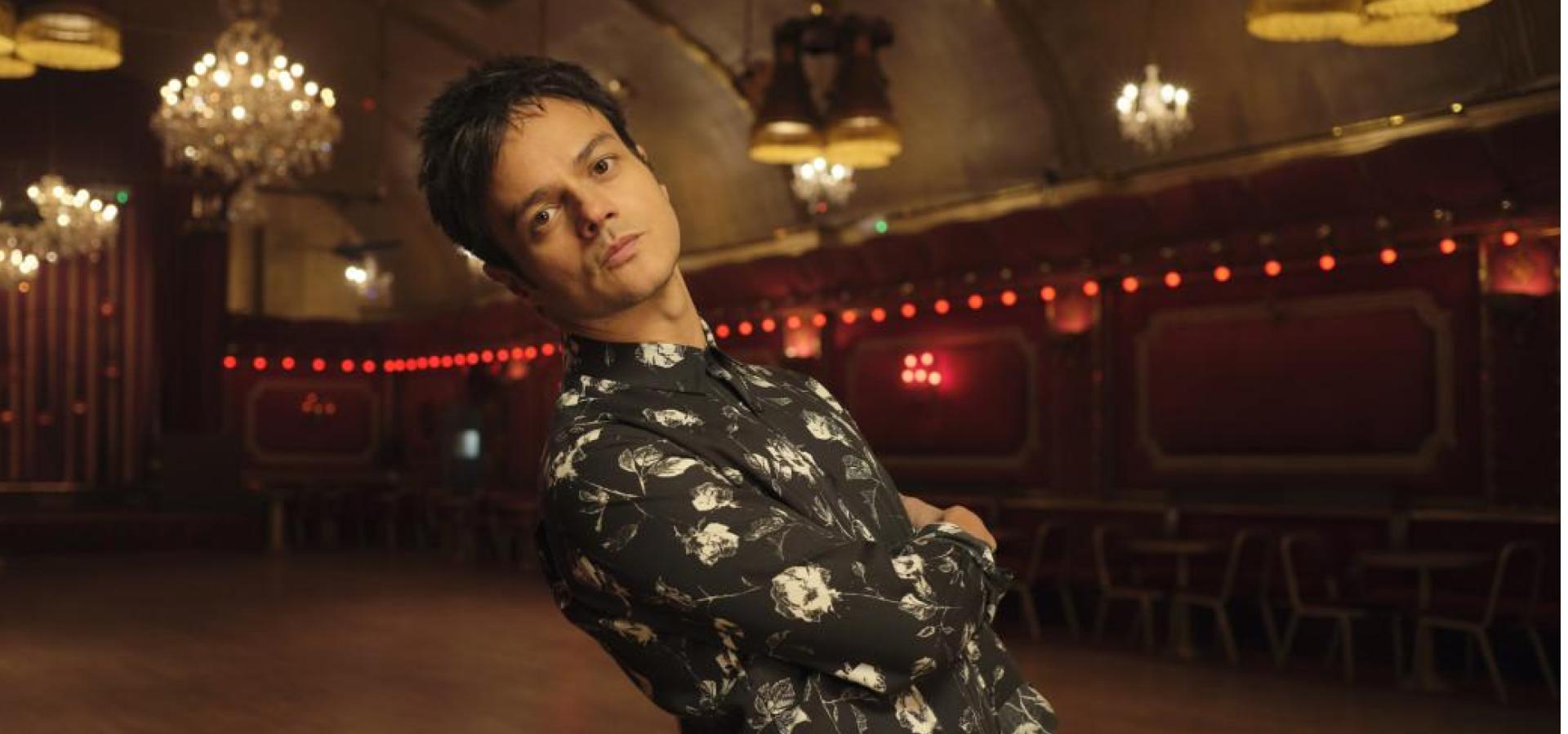 What's obvious throughout the album is that Jamie is not seeking approval, but writing music which feels true to him, letting his feelings dictate the creative process.
Jamie says, ''I was really focusing on this is being an album of my songs. I wanted it to be about my songs, about my writing. It was also a love letter to my wife. I wanted to put aside whether it was a jazz record, whether it was ticking this or that box. The songs would be king and they would be honest. Sometimes it was literally just me sitting at the piano, pressing record; and at other times it was just myself and Troy trying to capture something that felt authentic. I didn't really know what I was making at first. Of course I care and of course I'd love people to hear it, but I feel more proud of this than anything i've done and that's a good feeling''
"Every time you feel like giving up, Every time you'd swear you'd had enough, Just remember what you're dreaming of, But when you do it, you do it for the love."
'FOR THE LOVE'
Written and recorded at home and at the studio of long time friend and collaborator, Troy Miller (Emeli Sande, Mark Ronson, Laura Mvula), the ten track record shows Jamie revealing a vulnerability and raw truth-telling that is both powerful and intimate. The album feels like a statement of intent, with all the passion and intrigue you would expect from a debut record.
Five years since his last album, Jamie says that throughout making this record, he felt, "like a songwriter, first and foremost." The album began in a different incarnation until Jamie went back to the drawing board and wrote about what he was living at the time, using his interior world as a springboard to write. 'Taller' sees him bravely explore subject matter which has personally impacted him - or made him curious - each song reflecting a desire to grow and learn and explore life for the beautiful muddle it is.
"There's a line in a song called 'Endings Are Beginnings' that is 'I write to learn what I'm thinking' and that sums it up pretty accurately - this album is like my working notes for life. I don't think I've made music like this before. I hope you can feel the joy amongst its moments of melancholy."
JAMIE CULLUM
JAMIE CULLUM - TOUR 2020
Jamie also recently announced that he will be taking to the stage for a 2020 tour. Beginning in Dublin on the 9th March, the 12-date tour will see Jamie perform live at venues across the UK including a night at the iconic London Palladium. His dynamic live performances have always captured the attention of the audience through Jamie's undeniable energy, boundless talent and stage presence. "It's going to be so fun playing this new music out on tour with my incredible band. We're going to draw on these new songs and reinvent plenty of old ones too. The Taller 2020 tour is going to be a memorable one!"
FULL 2020 TOUR DATES
9th March – Ireland, Dublin
11th March – York, Barbican
12th March – Glasgow, Armadillo
13th March – Sheffield, Sheffield City Hall
15th March – Birmingham, Birmingham Symphony Hall
16th March – Oxford, Oxford New theatre 18th March – London, London Palladium 20th March – Gateshead, Sage 1
23rd March – Liverpool, Liverpool Philharmonic
24th March – Cardiff, St David's Hall
25th March – Manchester, Bridgewater Hall
27th March – Portsmouth, Portsmouth Guildhall